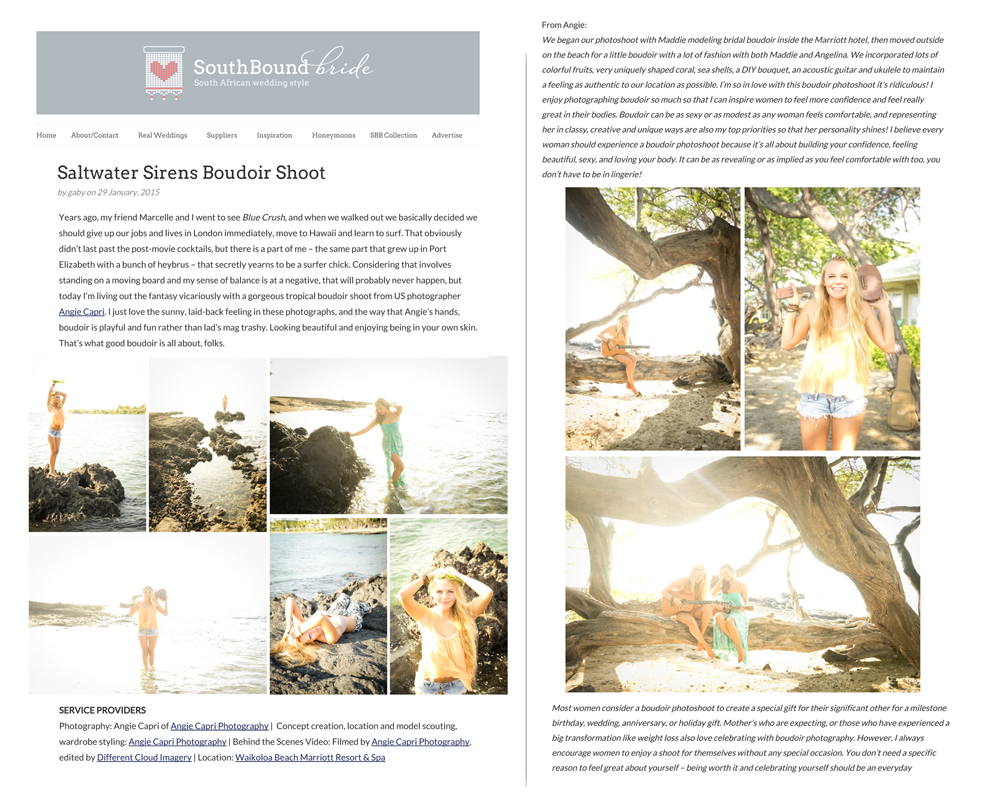 Check out our Hawaiian bohemian boudoir session featured over on Southbound Bride, click here!
I'm so in love with this boudoir photoshoot it's ridiculous! We incorporated colorful fruits, uniquely shaped coral, sea shells, a simple bouquet, an acoustic guitar and ukulele to maintain as authentic to our location as possible.
I enjoy photographing boudoir because it allows me to inspire women to feel more confident and feel awesome about their bodies. Representing her in classy, creative and unique ways are my top priorities so that her personality shines!
I believe every woman should experience a boudoir session because it's all about building your confidence, feeling beautiful, sexy, and loving your body. It can be as revealing or as implied as you feel comfortable with too, you don't have to be in lingerie!
I encourage women to enjoy a shoot for themselves without any special occasion. You don't need a specific reason to feel great about yourself – feeling worth it and celebrating yourself should be an everyday experience!
The team: Photographer: Angie Capri Photography // Concept Creation, Location Scouting and Wardrobe Styling: Angie Capri Photography // Behind the Scenes Video: Filmed by Angie Capri Photography, Edited by Different Cloud Imagery // Location: Waikoloa Beach Marriott Resort and Spa Waikoloa Village, Big Island, Hawaii