"It's been a while since I featured a boudoir session, but I couldn't help squeezing one into the schedule when I saw the fun 1940's pinup style that photographer Angie Capri and her bride-to-be, Rachel, put together for this shoot! For me, it's the perfect example of how a boudoir session doesn't have to be nudey to be sexy (in fact, Rachel was pretty much covered up throughout), and best of all, how much fun and confidence boosting it can be! Rachel looks like she's having an absolute ball in these pics, and looking amazing while she does it. Be sure to read her account of the day too, because it really reflects what the boudoir experience should be all about. So what are you waiting for, ladies?" – Southbound Bride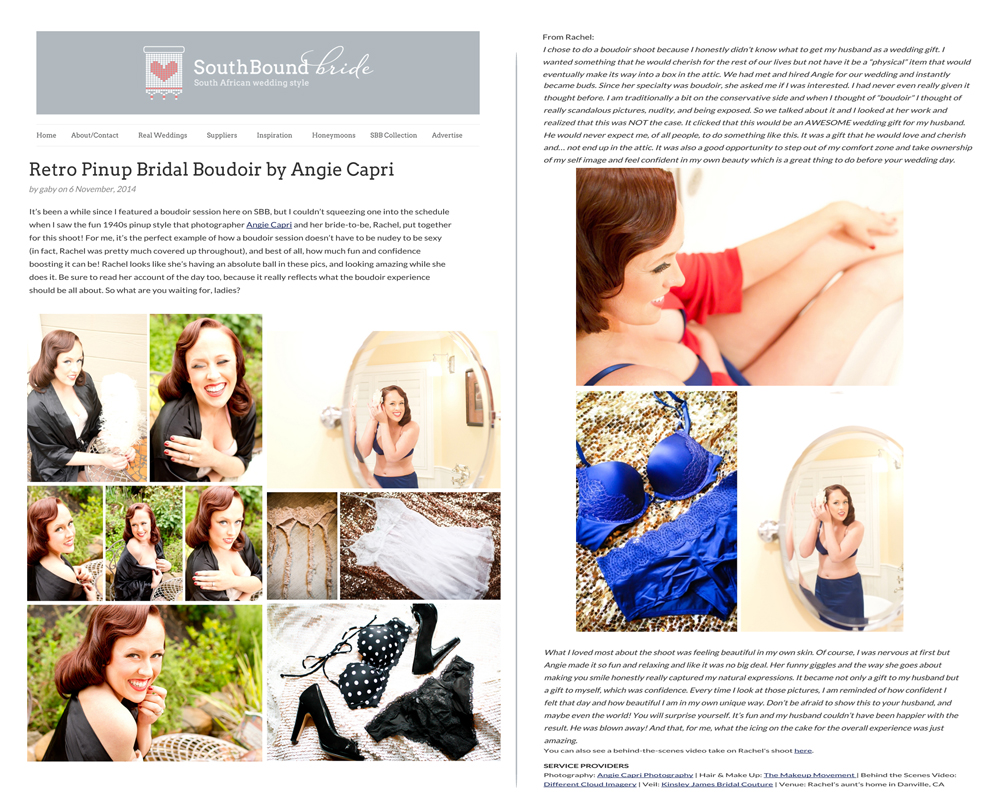 Check out our retro pinup bridal boudoir session featured over on Southbound Bride, click here!
See more from this boudoir shoot plus our interview with the bride, click here!
The team: Photographer: Angie Capri Photography // Hair and Makeup: The Makeup Movement // Behind the Scenes Video: Different Cloud Imagery // Veil: Kinsley James Bridal Couture // Sequins: Candy Crush Shop // Venue: Private Residence, Danville, CA