It's a shame that so many people don't find having their photo taken fun. That is of course, before they've worked with our team (wink wink nudge nudge).
Let's paint a picture of what many people are used to when stepping in front of a camera: They're out of their element. They don't naturally feel relaxed. They immediately tense up. They feel self-conscious. What about photos that are flattering? They've learned not to hold their breath. Plus, they are challenged to find a creative professional who is communicative and responsive. One who answers their e-mails. Who returns their phone calls. One who offers guidance. Who sets them up for success. One who answers their questions. And invites them to ask more!
I believe in asking a whole bunch of questions. You don't know, what you don't know! And when you don't understand how things work, you're not going to feel very comfortable, are you? That's why it's important to me to provide our clients with detailed tips and coaching. I'm the hands-on type. The sharing begins with our pre-shoot phone consult. Our clients feel prepared from the start.
Clients tell me that I am very good at providing an enjoyable experience. It all begins by setting them at ease. A friendly smile. A warm presence. Excitement you can feel. I treat our clients like old friends. And it's not uncommon for them to leave with a new one. I make everything about them! We take our time. We make the entire photo taking process, oh so easy.
I'm the type of person who can create a good time without fail. Stay cool, calm and collected when things go awry. I can make almost anything (I mean anything), really freaking fun! Clients rave about how good I am at making them laugh. I'm told my enthusiasm is pretty infectious…
I've studied psychology, which means I've studied people. I have a knack for making them feel more comfortable. I pay attention to the details. I listen. I treat my photoshoots like I treat life. I constantly try new things. I'm flexible. I'm patient. I go with the flow. I help people open up in front of my camera. I bring out their best. I make them feel beautiful. I make them feel seen. I grow their confidence. I create magic. It's natural. It's full of life.
My name is Angie Capri and I help taking photos feel less like a miserable chore. And more like a great adventure!​​
Where to next?
Read client stories and gain inspiration on the blog, here.
See us in action by watching our behind the scenes videos, here.
Tell us more about you and your photography needs. Schedule your complimentary phone consultation, here.
Oh, one more thing. I'm allergic to fake smiles and cheesy photos.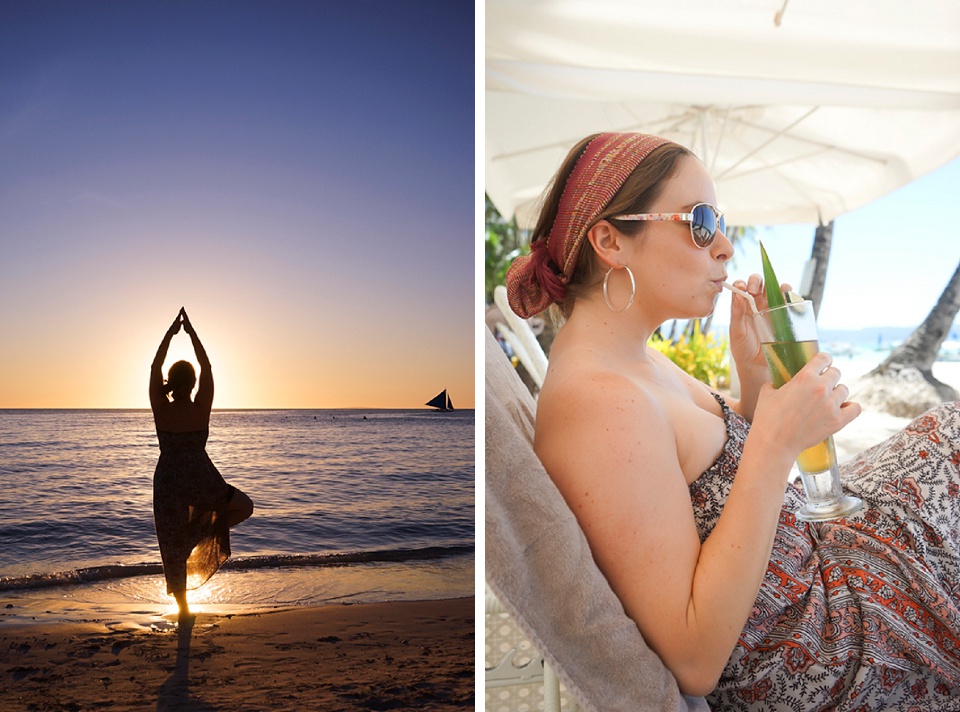 Our most recent adventures in the Philippines!